Mills in Alto Aragón - almazara
Puy de Cinca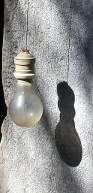 P

uy de Cinca
is one of the several villages — Lapenilla, Clamosa, Mipanas to name a few — badly affected by dams on the Río Cinca. The village was abandoned in 1968. The main instruments of the village's olive mill were disassembled and brought to Barbastro somewhere in the mid 1980s (
†
). The display can be found in the Calle Las Fuentes next to the Río Vero.
Pictures: 8.XI.2011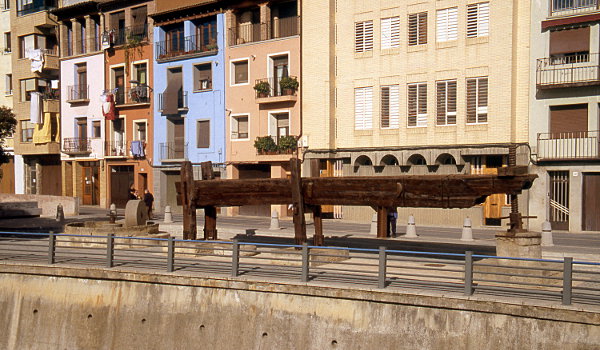 (1) The oil mill of Puy de Cinca in the Calle Las Fuentes of Barbastro
M. P.
Benito (
†
), who did his field work in 1984 (!), gives a short description of the layout of the work­place (translated from Spanish):
Silos, meant to receive olives, are situated at both si­des of the entrance. The stones where the olives were crushed are at the right hand side. Against the opposite wall we have the cantilever press.
T
he mill and the church where situated close to each other at opposite sides of the same road.
In March 1965 a villager is reported carrying 1155.5 kg of olives to Barbastro and coming back with 100 liters of oil. The conclusion is that the mill then already must have been out of business (†).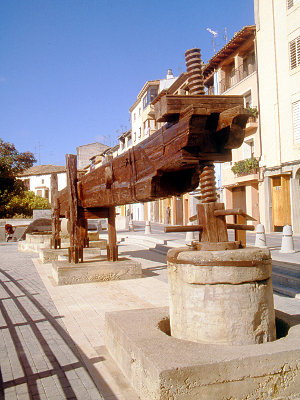 (2) Head of the press;
the stone hanging on the screw is the Quintal.
The vertical poles at the far end are named Vírgenes.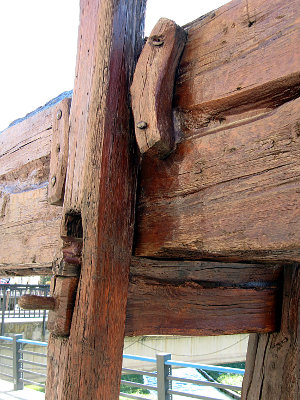 (3) Halfway the main beam (Viga):
The vertical poles are named guiaderas; curved wooden blocks keep the beam from gliding away.
The horizontal beam with handle (lavija) supports the viga when in rest and is to be removed otherwise.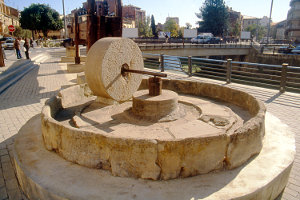 (4)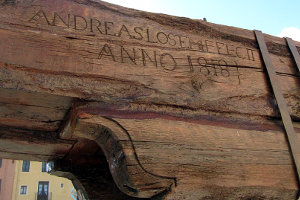 (5) Andreas Loste me fecit
ANNO 1818
B
enito also mentions a flour mill for Puy de Cinca, but I couldn't find anything more about it. It is weird though that old maps (
°
) show a powerline between Puy de Cinca and Clamosa. This could signify a flour mill turned into central eléctrica.
O
ther exhibitions can be found in:
† —1982— Rescate etnografico en zonas despobladas: Puy de Cinca.
— Revista de Ciencias Sociales del Instituto de Estudios Altoaragoneses; Num. 94, p391-426. ISSN: 2445-0561
° Instituto Geográfico Nacional of Spain, series MTN50, Ed. 1952, leaf 250