Mills in Alto Aragón - stone quarry
Colungo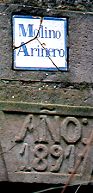 C

olungo
is situated near Alquézar that is easily reached from Barbastro taking the road along the Río Vero. Nearing Alquézar You'll first find the branch to
Buera
; then a while further turn right to Bárcabo and Colungo. Why not take a look at the Puente de la Albarda first and then continu to Colungo? In the village drop your vehicle at the parking lot beside the road and find the start of the trail to the and walk the path. You may also start at the spot where the path crosses the road a bit past (north of) the village. You'll cross nice terrain with many Strawberry trees (
Arbutus unedo
) and eventually find the quarry at the right side not too far from the path. The quarry is named .
Pictures: 30.x.2011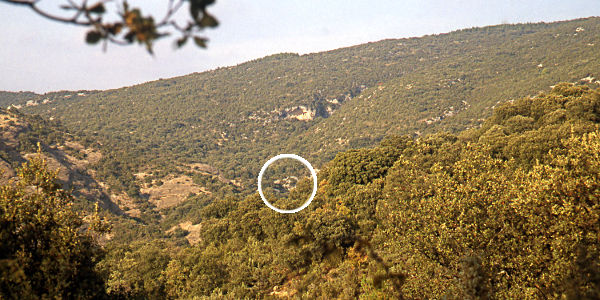 (1) Situation of the quarry in the landscape — Lat: 42°11'42.23"N / Lon: 0°4'24.82"E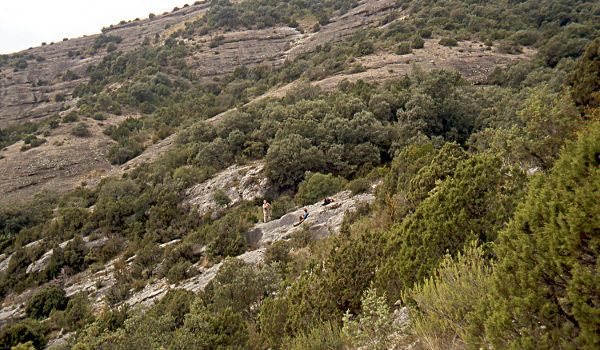 (2) Overview of the quarry which runs from the people down to the left
T
he quarry is not very big and consists of two clusters of a handful of prints (3, 7) in the upper region and several isolated spots (5, 6) hidden further down the slope between the shrub.
In my eye the same type of rock extends well beyond the zone of where the prints are and I did walk the wide surroundings but I couldn't locate any more traces of stone extraction.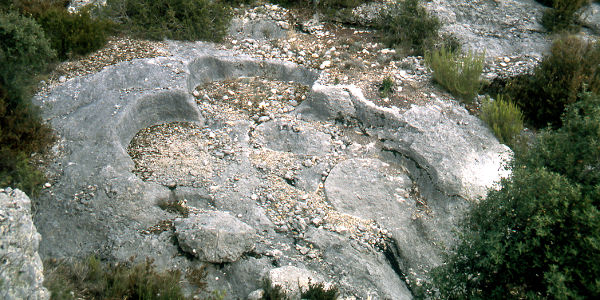 (3) A cluster of four prints in the top region of the site.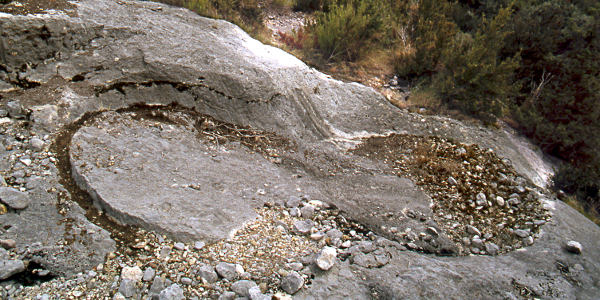 (4) More prints further down the slope.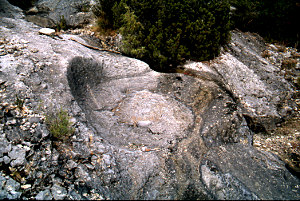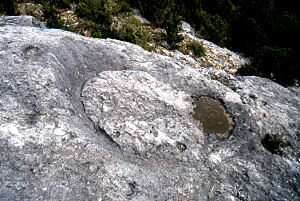 (5-6) Some more spots where a stone was extracted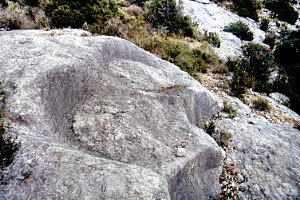 (7) Extraction front with two layers.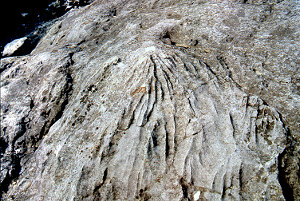 (8) Sharp erosion ridges on the surface